International Conference of Economics, Business, and Government Challenges
6th ICEBGC 2023 by Faculty Business and Economics
UPN Veteran Jawa Timur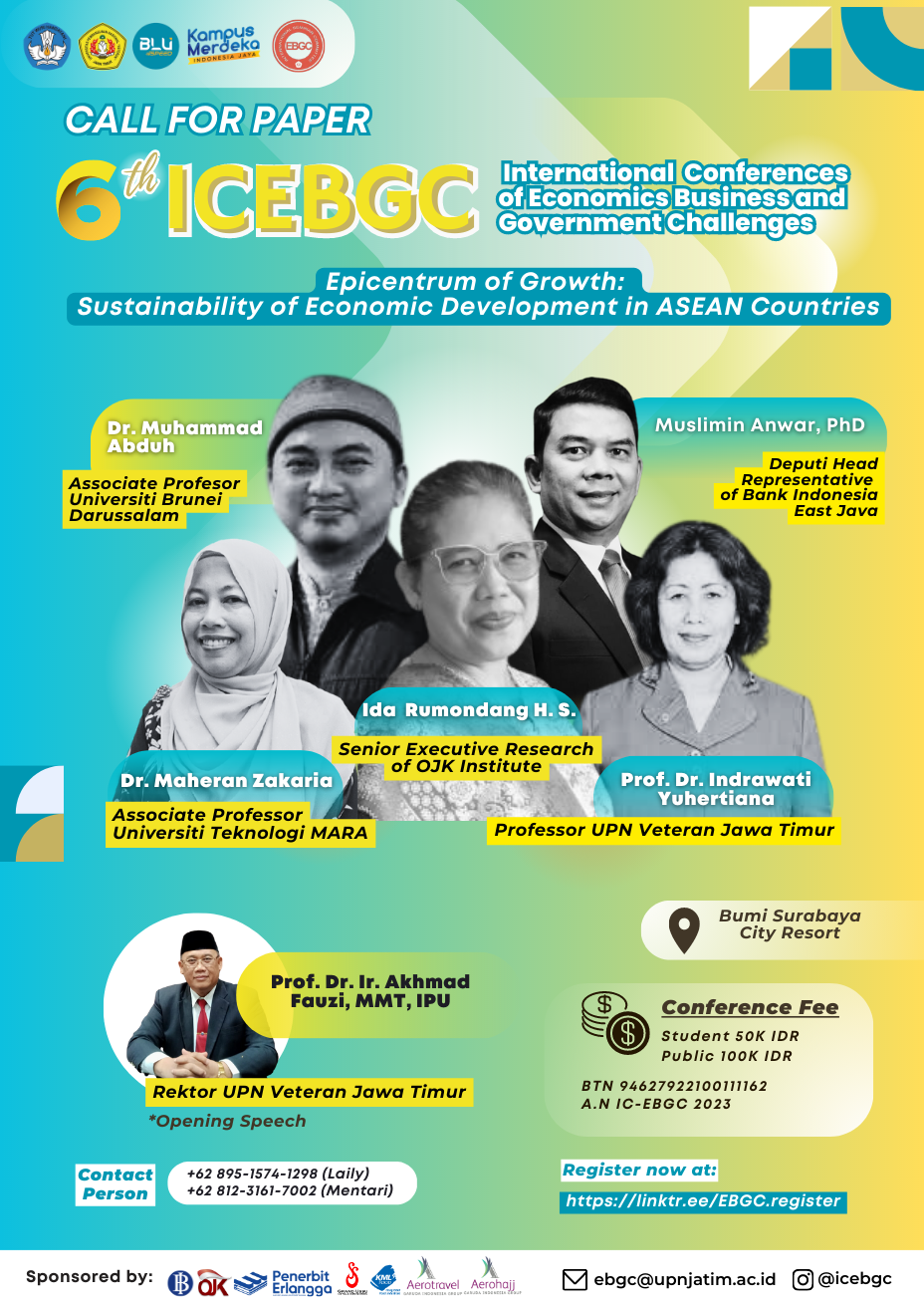 Welcome to the seminar and Call for Paper 'Epicentrum of Growth: Sustainability of Economic Development in ASEAN Countries.' Join us as we embark on a transformative journey, exploring the dynamic landscapes of ASEAN economies and their unwavering commitment to sustainable development. This gathering serves as a platform to ignite meaningful discussions, share innovative ideas, and foster collaborations that will shape a brighter future for the region. Together, we will unlock the potential of ASEAN, paving the way for inclusive growth, environmental stewardship, and economic prosperity. Get ready to be inspired, challenged, and empowered as we navigate the epicenter of growth, driving sustainable change across ASEAN."